So you've decided to hire a web pro. Congratulations! But before signing a contract and turning them loose on your web page design, you need to take the time to do some investigating. After all, this person is your potential partner in creating an online presence that the world will see.
In addition to the obvious issue of vetting their technical abilities, you should size up their ethics, responsiveness, professionalism, and communication skills to determine if this candidate is the kind of person you want on your team.
OK, makes sense, yet you're not Sherlock Holmes, or even Dr. Watson, so how do you accomplish such an appraisal? It's elementary!
According to Harvard Business School Professor Amy Cuddy in her book Presence, upon a first-time encounter, people ask themselves two basic questions to assess the stranger:
Can I trust this person?
Can I respect this person?
So let's examine methods of using these two personality aspects as evaluation tools to decide if a candidate is worthy of working on your web page design.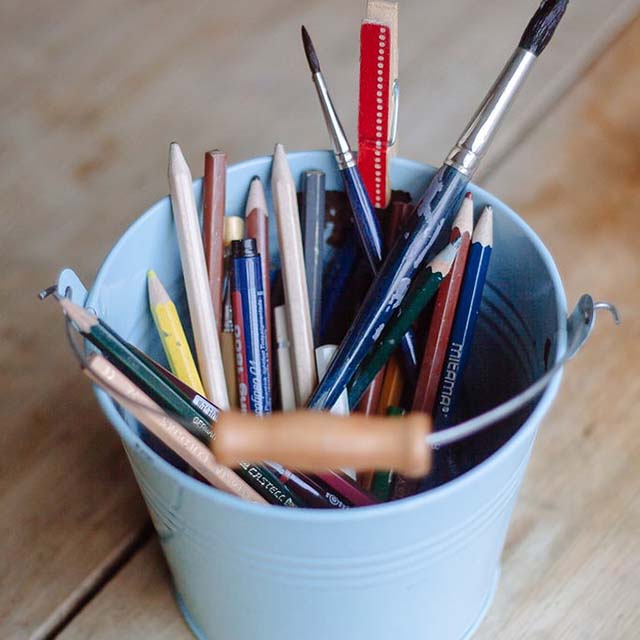 In web pros we trust
Trust. Psychologists call this aspect "warmth," and before you can appreciate someone's technical skills, you must believe they can be trusted, and will follow through to deliver as promised.
How can you evaluate a web designer's trustworthiness before you decide whether to contact them? Start by posing these four questions:
Does the designer focus on what they do best?
If the designer claims specialization in "all things Internet," including design, development, writing, maintenance, app creation, social media, SEO, and e-commerce — beware!
No single web pro has the bandwidth or brainpower to remain at the top of his or her game in everything.
The good ones will partner with others providing complementary services.
Does the designer provide customized solutions?
Be wary of web pros offering a flat per-page rate, or fixed-price packages with a set number of pages and/or features. A canned or boilerplate approach is the least amount of effort for the designer, but rarely provides exactly what each client wants or needs.
Has the designer committed to a career in web design?
Don't focus only on the work product, dig into their background. You want to work with a designer who demonstrates suitable experience and training, as well as with someone who's honest about the size and scope of their business.
If you don't see enough information on their site to piece together those basics, ask questions to be sure they are not intentionally hiding a lack of experience:
What is their education and experience?
Why did they pursue a career in web design?
How long have they been in the web design business or related fields?
Is there a vague use of "we," giving no indication of actual team composition?
Does the designer provide direct access to their completed work?
When reviewing their portfolio of work online, if you can't click through the listed examples to an active website, then you should think twice about using them for your web page design.
Don't rely on displayed pictures or screenshots — what you see is not always what you get. Screenshots can be created in Photoshop or grabbed from any other website. Without a link to the live website, it's difficult to confirm who created what's shown, or to see how the site behaves.
Also think about this — a designer's online portfolio may show websites now unavailable because they were replaced by the work of others. A lack of live links to an active site says something's not kosher and isn't exactly a confidence builder.
And when a designer does provide active web page design samples, while you're visiting those sites look for a design credit to substantiate that this designer did the work.
R-E-S-P-E-C-T and what it means to me
Now if you've made it this far with a candidate in the evaluation process, and feel that you can trust this designer to the point of engaging in further discussion, it's time to address the second aspect — do they deserve your respect?
Here's how you can move on to gauging the level of deserved respectfulness, or what psychologists refer to as "competence:"
Expect high quality
Review the designer's site to assess attention to detail, because in this case, what you see is (probably) what you'll get. Any of the following issues should have you screaming "Danger, Will Robinson!" and immediately searching for other candidates:
spelling, grammar, or punctuation errors
broken links
pages labeled "Coming Soon" or "Under Construction"
formatting issues
an outdated copyright date
Confirm established clients in your market space
Experience with clients in your exact market space is a plus, but don't focus too narrowly. For example, if you're looking for a designer for your orthopedic practice, someone with experience designing other kinds of medical practice websites should be familiar with your needs.
Or if you own a yoga studio, a designer who has worked with Pilates or dance studios can most likely handle the job.
However, if you're an accounting firm, and all of a designer's clients are restaurants, even a large portfolio may not guarantee great results in a web page design for a business like yours.
Assume initial interactions predict future professionalism
The initial response to your inquiry will show whether you're dealing with a practiced professional who understands the importance of providing a strong first impression or a careless amateur who's clueless about their slipshod image:
A pro will respond quickly to your initial contact, whether by phone or email. A slow (or no) reply indicates that they may not respond to client emails quickly — if at all!
A pro will answer politely, cordially, and with relevance. The response should include complete contact information, an indication of availability, and a suggestion of next steps (such as a phone conversation or meeting).
A pro will not respond immediately with a cost or schedule quote. To give an accurate quote or proposal, a web designer needs to speak with you directly or see a detailed RFP (request for proposal) document.
Evaluate communication skills from the start
While a face-to-face meeting may not be possible immediately, an initial phone meeting is required to evaluate communication and interpersonal skills. Is this candidate:
A good listener?
Asking thoughtful and relevant questions?
Preoccupied during the discussion?
Constantly interrupting or talking over you?
Explaining technical information in a way you can understand?
Making you uncomfortable with their sense of humor, or references to political issues or current affairs
If an initial conversation makes you uncomfortable, that probably won't change with a long-term relationship.
Ask for references about the process
While you can review an online portfolio of work, you'll also want references to discuss the process of working with this designer. Speak to others who have worked with this designer — are they prompt, responsive, courteous, honest, collaborative and willing to discuss issues?
Unwillingness to provide references should be an absolute deal breaker.