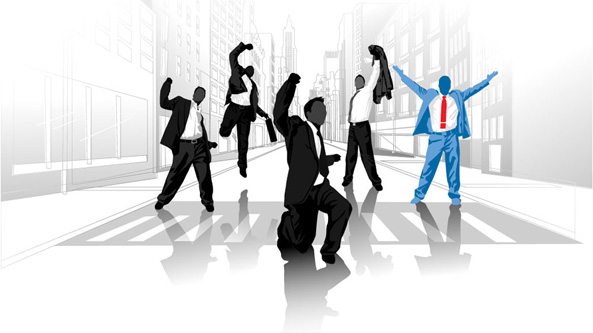 There's nothing better than getting praise from my clients
and I have over 1,200 Five-stars reviews, endorsements, and testimonials online
---
"Does great work for a reasonable price."
– M. Montsko – President Weichert Lead Network at Weichert Realtors
---
"Robert continues to be my #1 'go to' resource for projects that need to be on target with a quick turnaround."
– M. Collord, VP of Marketing, SYMS
---
"Everything that Robert has done is top of the line at a reasonable rate.
We couldn't be happier with the brand identity that he created for us."
– J. DeMont, CEO, JSCS
---
"Robert has a great emphasis on branding, and through his designs has given us unique ideas to help us generate sales."
– T. Klahre, President, Healthy U
Victory BathTile
2022-02-13
Robert is the best. Great creative work at a reasonable price.
If you are looking for someone who is easy to work with, creative in design, has great ideas and provides excellent support, while at the same time being fast and efficient, Rob is your man! I came to Rob with a booklet that needed graphics and organization and website issues, and he exceeded my expectations. Not only is my website running the best it ever has and is increasing my business flow, but my booklet also went from a small idea to an amazing piece of work. Rob is a pleasure to work with and is easy to get a hold of and fast and efficient when it comes to getting tasks done. I would highly recommend Rob for all your graphic and website needs!
Rob is a consummate professional. He has atremendous amount of knowledge in website design and is always staying on top of the latest trends. I highly recommend him.
I highly recommend Robert for your graphic design needs. He is timely, professional and brings forwards solutions that are creative and responsive. He had my interests top of mind and completed our projects ahead of time; he also went above and beyond the deliverables of the project brief. And, he is a pleasure to work with!
The Graphics Guy is my number one go to for Marketing, Design and knowledge of the latest trends.
Alan Stern, DDS
2021-11-20
Rob Hazelrigg is creative , business savvy, generous , and effective. He's also a lot of fun to be with- that's a bonus! Don't think about it- just hire him. You'll be VERY glad you did.
Wow, I was drowning in my business until I met this guy. He really threw me a life preserver. His work is superb. he is on time and thorough. My web site has much more traffic since he redid it. My logo is attractive as are all of my brochures and other graphics. Note to Robert: I am glad I met you!
Rob made it very easy for me to post professional videos online. He gave me good advice and answered all my questions. I never thought I could do something like that. Now when I'm searching for somethings online, my own videos come up in the search results. How cool is that!!!
Copy to clipboard
---
The Graphics Guy does great work for a reasonable price.
Report review – Michael M. Middletown, NJ
---
Robert sees what you tell him. He has taken my ideas and added to them to produce exactly the logos, business cards, and website pages I've envisioned. Robert is readily available, which is a battle not worth fighting when deadlines are looming. – Veronica C. Asbury Park, NJ
---
Robert, The Graphics Guy, is fantastic at what he does. In addition to really listening to his clients, he utilizes his huge circle of contacts to get feedback on ongoing work. This is something many graphics people miss – they create only for themselves and their client, and they don't take into account the client's customers (which is why the client wants graphics, to attract customers!) Robert knows enough to ask others for comments so his work appeals to the biggest audience. Robert has a great grasp of this larger picture while providing high-quality beautiful graphic and website work to his clients. If you think small, he can help you widen your view. If you already look larger, then he's the guy for you too. – Mark D. Shrewsbury, N
---
Robert is thorough, listens attentively and understands my concerns. He solves problems and delivers design solutions quickly and effectively. – Joseph M. West Chester, PA
---
Robert has done excellent work for me on several occasions over the years. When I moved, I discovered that our working relationship was able to continue without a ripple. I continue to be very happy with his great work. – Robert D. Okatie, SC
---
The Graphics Guy, aka Robert Hazelrigg, is as good as they get. Had the pleasure of working with him for a few years and the work and creativity he produces is awesome. While at DesignWrite he took our brochures, invitations, and program books to a new level. His logo and website design skills were also top-notch. –  Andy B. Pennington, NJ
Over the course of years, you inevitably come across people within fields who distinguish themselves through their effort and skills. Then there are those who become the bellwether or the principal within the field by which all others are to be measured. Without question, the past six years have proven to me that Robert is such an individual in graphics and website design.
His approach in working with clients begins with understanding who you are and what you want to present about yourselves to the outside world. It continues with the uncanny ability to interrelate with EVERYONE in the process to recognize what the core values and objectives are within the client.
Robert then applies his boundless creativity to the project. That skill goes beyond just designing the logo within the larger world. He is creative with you, not just for you. This involves actually developing a way to communicate "you" to the outside world that will be instantaneously remembered when it is seen by people in the larger world.
He is equally capable in designing and implementing website presences. That starts with targeting audiences and understanding how to design clear, crisp sites that will draw in your clients because they are as interesting and captivating as they are simple to navigate.
If you are thinking about getting any effort underway to update or rebrand your company, talk with Rob. If you are just establishing your organization and need your web presence created to garner the attention of others, whether it be companies or individuals, talk with Rob. – Marc K. Dayton, NJ
---
Robert is constantly amazing me with his creativity and social media concepts, all geared toward increasing sales and exposure. While many of his suggestions are simple and user-friendly (even for those that might not consider themselves "tech-savy"), they are just often ideas that I would have never thought of. He also has a unique ability to connect and communicate with you as a user (at any level), where you actually understand exactly what he is proposing and how it will benefit your business. You owe it to your business to have a conversation with Robert! – Nancy M. Little Silver, NJ[/vc_column_text][/vc_column][vc_column column_padding="no-extra-padding" column_padding_position="all" background_color_opacity="1″ background_hover_color_opacity="1″ width="1/2″][vc_column_text]Robert was great to work with. He was patient and had creative ideas. He was fair with pricing and got back to me right away with responses. I definitely plan to work with him again moving forward. – Paul K. Long Branch, NJ
---
Can't say enough about the support that Graphics Guy donated to our non-profit event. His creative strategies and abilities helped us navigate our needs and lack of a style guide for our fundraiser event. Would highly recommend bringing him onto your project. – Brandon G. Minneapolis, M
---
Robert Hazelrigg, known as The Graphics Guy, has helped me out numerous times with his creative graphic design and great advice. Most recently he intervened on my behalf when I was having trouble with my website because I was sold the wrong product by the company sales rep. Robert called the company, spoke with the Service Technician, and was able to successfully resolve the situation and get me a credit for the monies I had spent! He was also able to get me back online very quickly!
Robert Hazelrigg goes above and beyond to provide his clients with superb customer service… Robert takes an interest in my business, not only does he create fabulous graphics but he is a problem solver as well! I highly recommend The Graphics Guy…he is the best!! – Joy B. Asbury Park, NJ
---
Robert is super talented, a pleasure to work with, and does fantastic work. He completely redesigned our camp map (working from only a jpeg no less) and the job came out amazing. I recommend him for any and all graphics/design needs. We will be working with him again every chance we get. – Paul M. Englishtown, NJ
---
I worked with Robert on a logo for my small business and he was a pleasure to work with! First, he delivered under a tight timeframe. Second, I had several creative samples to choose from, and Robert really captured the flavor of what I wanted to be represented by my logo. Third, he was very responsive and followed up as he said he would. I recommend him highly! – Jamie L. Riverton, WY
---
Amazing customer service, pricing is reasonable, very responsive, and very knowledgeable! Would highly recommend him! – Michael P. Millburn, NJ
---
Have used Robert to design our website along with producing several advertisements. Extremely talented and affordable. Projects were always delivered on time as promised. His SEO work has led to a very strong ranking on the web. Cannot go wrong with Robert. – Art Y.
Oakhurst, NJ
---
I went to The Graphics Guy for a small assignment with a quick turnaround. The Graphics Guy did a great job and produced exactly what I needed, well within the timeframe that I had available.
I heartily recommend the Graphics Guy for any of your graphics needs. – Lawrence K. Chesterton, IN
---
Robert handles all my marketing and I couldn't be any happier. He does a great job keeping my costs low and my ROI up. – James D. Wanamassa, NJ
---
Robert is a pleasure to work with. He is very professional and his work is the best. I highly recommend his services. – Steve O. Long Branch NJ
---
Not only does he deliver on time at an affordable price, but this guy is also very talented and smart. Designed a new website and Facebook business page for us and is now doing an excellent job on our SEO work. High first-page ranking on all categories we requested. – Gary E. Naples, FL
Effective logos not only exhibit visual appeal but also successfully represent a brand. A logo's true triumph lies in its ability to instantly convey the...
read more