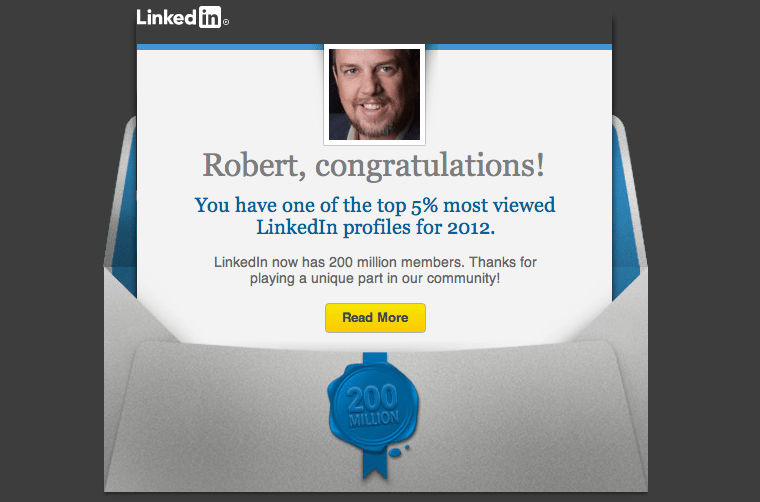 Do you get business from Linkedin? I've been on linkedin since 2003. I have over 45 recommendations, 900 endorsements, and 1,500 connections. I was even recognized by Linkedin for having one of the top 5% most view profiles on linkedin in 2012. Yet as far as I know I've only gotten a handful of clients here.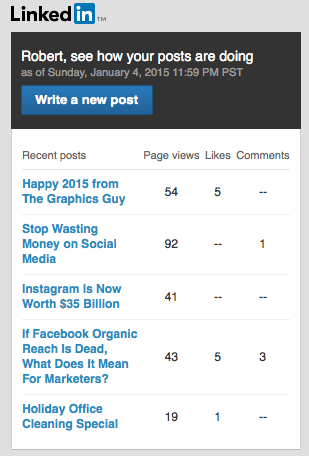 When I compare Linkedin to other social media platforms it just doesn't stand up. I hear Social Media experts tout Linkedin all the time, but I wonder if they are just trying to sell or justify their services.
SO my question to you stands: Is LinkedIN worth the time and if you are finding success on Linkedin how are using it?
Thank you for your comments.
Robert Hazelrigg
Lead Creative
The Graphics Guy
126 Whalepond Rd.
West Long Branch, NJ 07764
732-513-6807
[email protected]
www.roberthazelrigg.com
Creating more business for your business
[c_3 first="true"]
[/c_3]
[c_3 last="true"]
[/c_3]